"HEY HEY HO HO FOSSIL FUELS HAVE GOT TO GO" - "HEY HEY HO HO FOSSIL FUELS HAVE GOT TO GO!" - "REAL LEADERS DIVEST FROM FOSSIL FUELS!" - "REAL LEADERS DIVEST FROM FOSSIL FUELS!" - "KEEP IT IN THE GROUND!"- "KEEP IT IN THE GROUND!"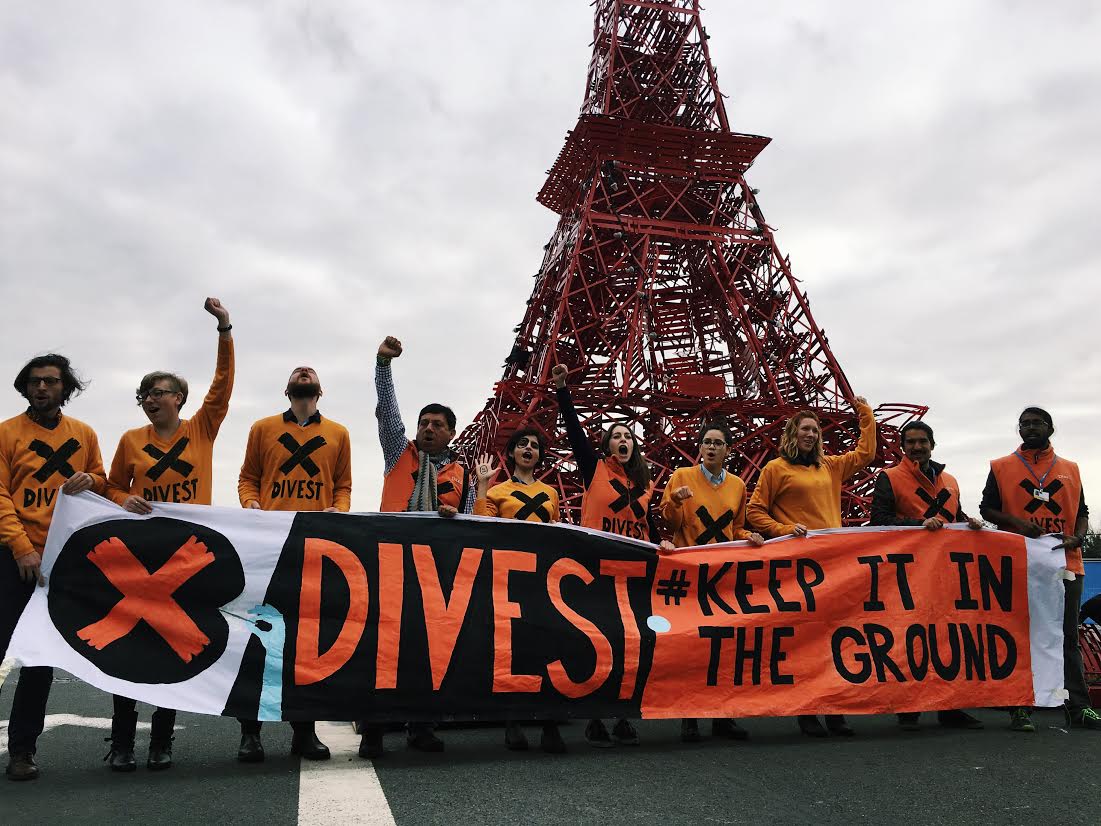 On Wednesday morning, Sarah Ganong '13 and I (Elizabeth Plascencia '16) raised our voices and fists in the air as we chanted the lines above. Thanks to Global Call for Climate Action (GCCA) and 350.org we were able to participate in a peaceful Divestment Demonstration within the high-security UN conference venue. What an honor to waive my arms and call out the negotiators that passed by. What an outrage to watch the wishy-washy "political" language dismiss this movement year after year. WAKE UP. It's 2015 and we youth will NO LONGER stand by and watch our future Earth degrade.
Kathy Jetnil-Kijner (Marshall Islands native and climate activist) performed a spoken word poetry piece called "Tell Them" following the chants. The transcript of her interview and poem can be found at DemocracyNow!, in addition to video footage from the event. Shortly after the demonstration there was a press conference called "Momentum for Divestment" featuring speakers from global divestment movements, international corporations, universities, and participating cities. Key note speakers included Stephen Heintz (President of the Rockefeller Brothers Foundation), May Boeve (Executive Director of 350.org), Bill McKibben (co-founder of 350.org), Noelie Audi-Dor (President of LSE Divest), and Kevin De Leon (President Pro Tem of CA Senate). The powerful panel spoke scores about the postive growth towards the fossil fuel divestment movement. For example, divestment leaders announced that "more than 500 institutions representing about $3.4 trillion in assets have agreed to sell their investments in fossil fuel companies, which is nearly a 24 percent increase since the movement last announced its commitment list in September."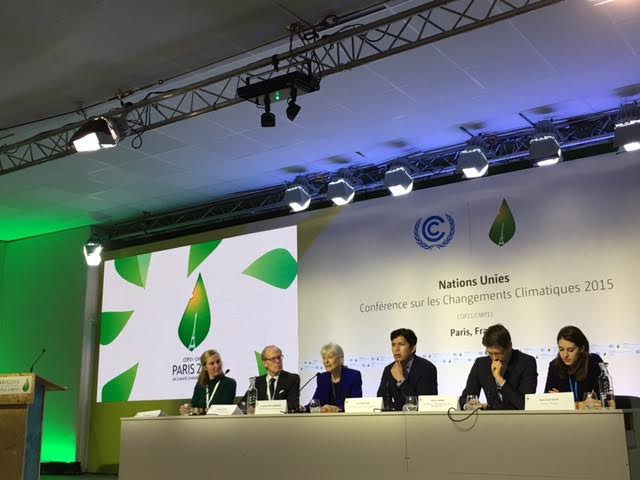 Maybe you've heard of this or maybe you haven't but I feel that it is my duty to inform - So, what even is divestment? In a nut shell, divestment is the oppostite of investment. It is the act of pulling out stocks, bonds, and/or investment funds. What is the Fossil Fuel Divestment Movement? It is a grand step towards a sustainable future and it is an opportunity to reinvest in cleaner energy. Fossil fuel divestment campaigns have been going on all over the world, probably including your own backyard! Historically, US colleges/universities have been at the forefront of this movement. In my opinion, Higher Education serves to educate and generate the future leaders of the world, so we also have a right to fight for the world that we want. I know that it is far beyond an easy switch. I know that often fossil fuel industry ties are deep. I know that this is a lot more complicated than a bit of economic shuffling, but I also know that we can do it. This is a call to my fellow Dickinsonians. Let's RESPARK the movement and DIVEST!
We may be loud. We may be rowdy but at least we are changing the climate by transitioning to fossil free investments that benefit both the economy and the environment.
More information, images, and videos from the demonstration can be found here: